In response to an ageing pack in the market, Moussy felt the need to reinvent itself.
Berge Farrell suggested the slimline can as the vehicle, much in line with other products competing in similar categories which had created modern, energetic representations of themselves.
The Moussy font was sacrosanct as we felt it still had significant residual equity, and both the fruit and malt needed to be heavily featured in the graphic design on the front-of-pack, as key navigation guides.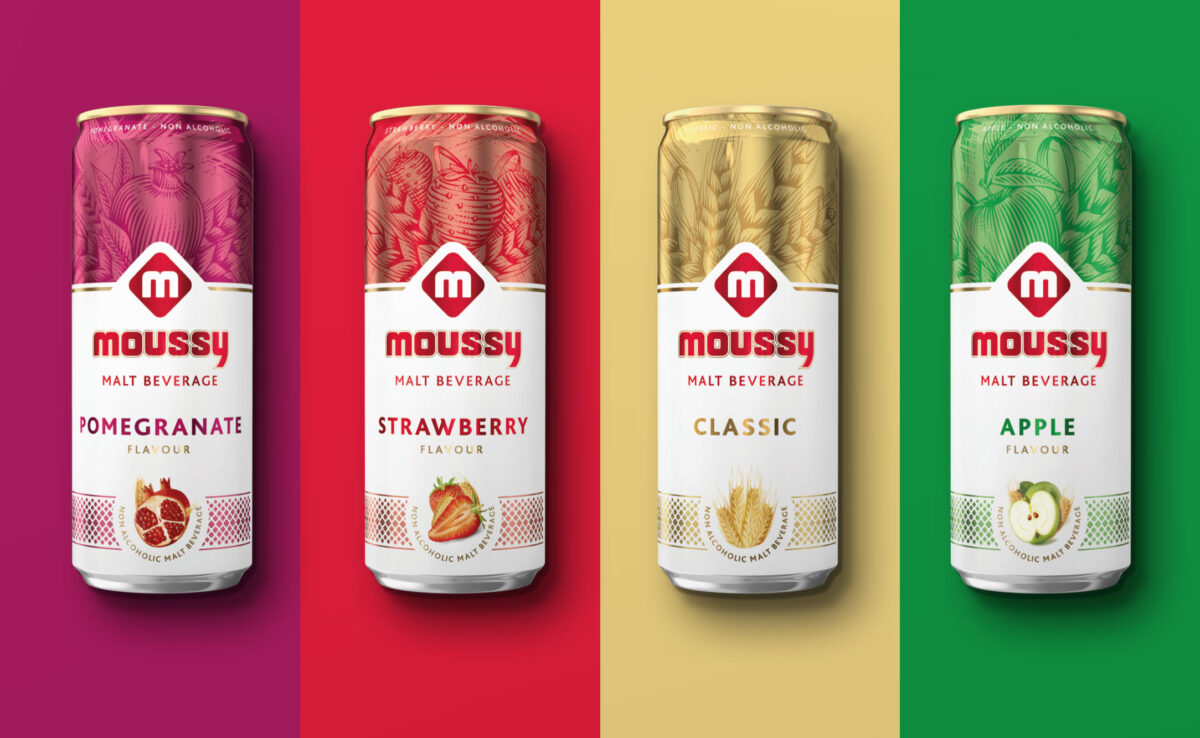 Besides aesthetic appeal, moving to a can offers a few significant benefits:
1) Increased space for intrinsic information thanks to the ability to print 360°
2) Attention-grabbing & neat shelf appeal
3) Malt-based beverages last longest in cans because they're sealed under pressure, which prevents much oxygen from entering and shields the liquid from UV rays
4) A can is a more environmentally friendly option when compared to bottles, as despite being more energy-intensive to manufacture initially, the recycling of aluminium or steel is in high demand
5) Cans are lightweight, so their greenhouse emissions during transport are 40% lower than that of bottles, and the amount of product per m3 is increased, which is of particular importance considering the inflation in transport prices in recent years and the worldwide move to go "green"
As a broader and parallel workstream, Berge Farrell was working towards ensuring the secondary packaging design – in this case, a shrink – was a "billboard" for the new design so that when simply stacked next to each other on the shelf, they formed a cost-effective shelf blocking technique.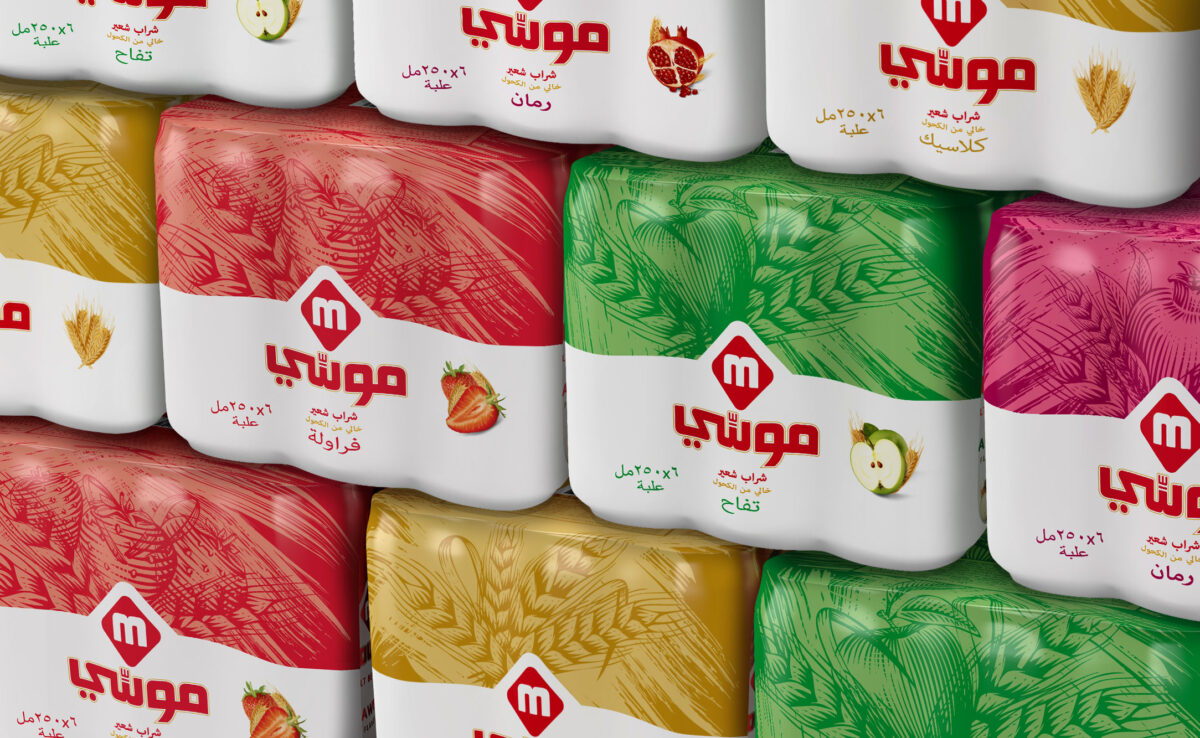 This technique reduces the explicit need for point-of-sale material design and helps the product & brand break through the clutter of a beverage fridge or shelf, very effectively.
For more information about this project, or to discuss collaboration with your brand, please contact us.
To request our HD corporate identity, packaging design, point-of-sale, or value-add portfolios, click here.
Reference:
Are Beer Cans Better Than Bottles For Taste—And The Environment? (chatelaine.com)