corporate identity & digital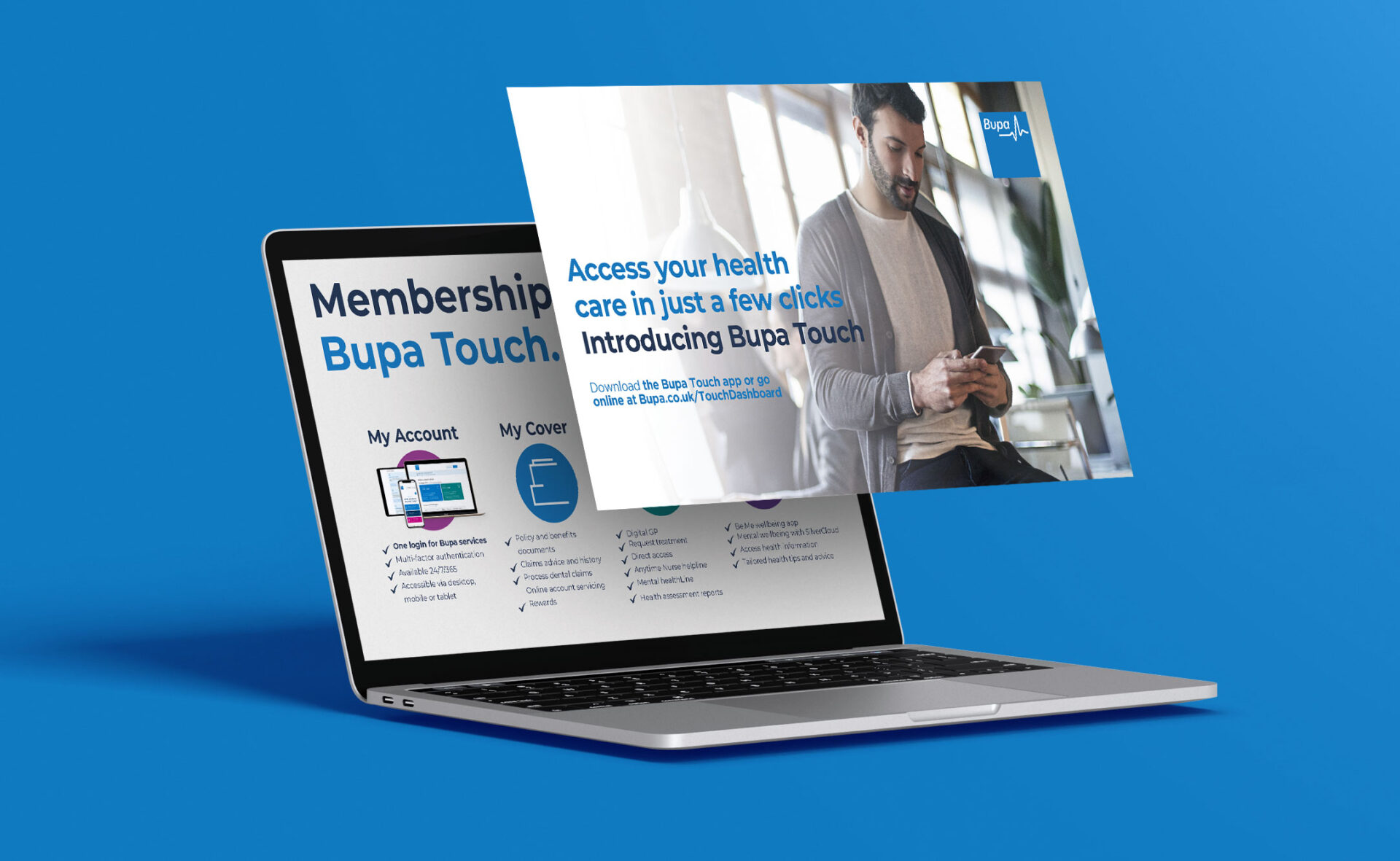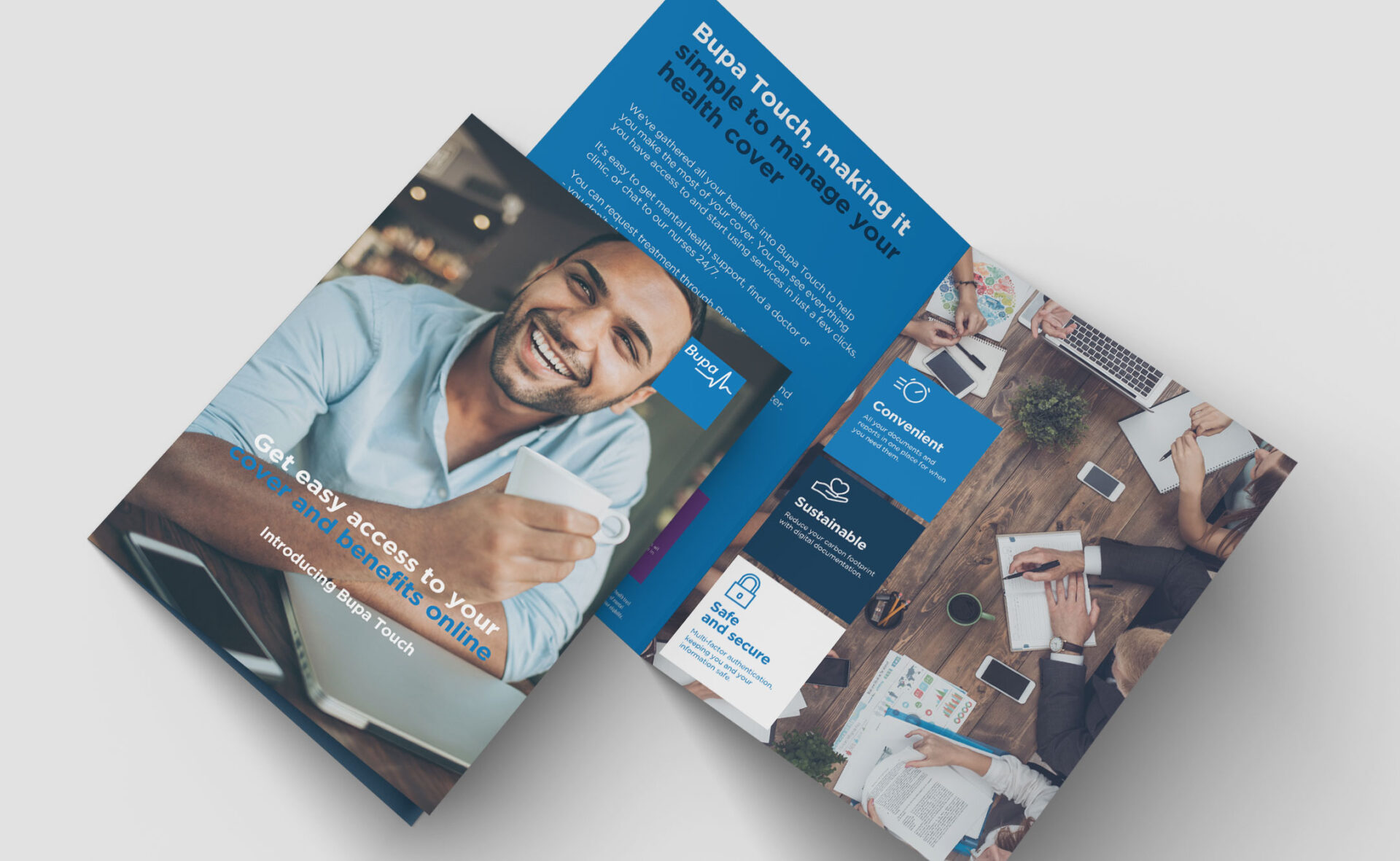 We're proud to have worked with Bupa on their digital transformation journey. Moving such a large healthcare company to more modern and dynamic processes than paper and email-based communications was no small task.
The only way we could motivate Bupa to secure budget for the digital transformation was to instil the confidence that the transition was going to be well-received and user-friendly for both members and staff.
By creating printed assets such as magazine spreads, brochures, calendars, banners and t-shirts we could raise awareness of the digital platforms. Aside from working on their awareness campaign, our team designed visually appealing static and video guidelines to help staff and members easily learn how to use Bupa's new digital tools, such as Bupa Touch, Bupa Health, and Bupa Global. These tools are now primary methods of communication for the company and have helped drive member engagement and participation.
We are happy to have played a part in modernizing Bupa's communication processes, securing funding for digital transformation, and making the transition easier for all involved.