Bupa is an international healthcare company with 38 million customers and 85 000 employees worldwide, with its headquarters in London, UK. Their business focuses on health insurance, health provision (dental centers, outpatient clinics, private hospitals, GP services, digital health, health assessment services), and aged care. Moving such a big company from paper and email-based communication of the past to more dynamic and future-proofed digital processes & applications was a necessary, albeit difficult and daunting task. Berge Farrell was tasked to help make that transition smoother for all those involved.
An overarching aspect and goal of this project was to motivate Bupa management to secure budget for the digital transformation of the company, and by instilling confidence that the transition was going to be an easy enough process for staff and members, this was far more likely to happen.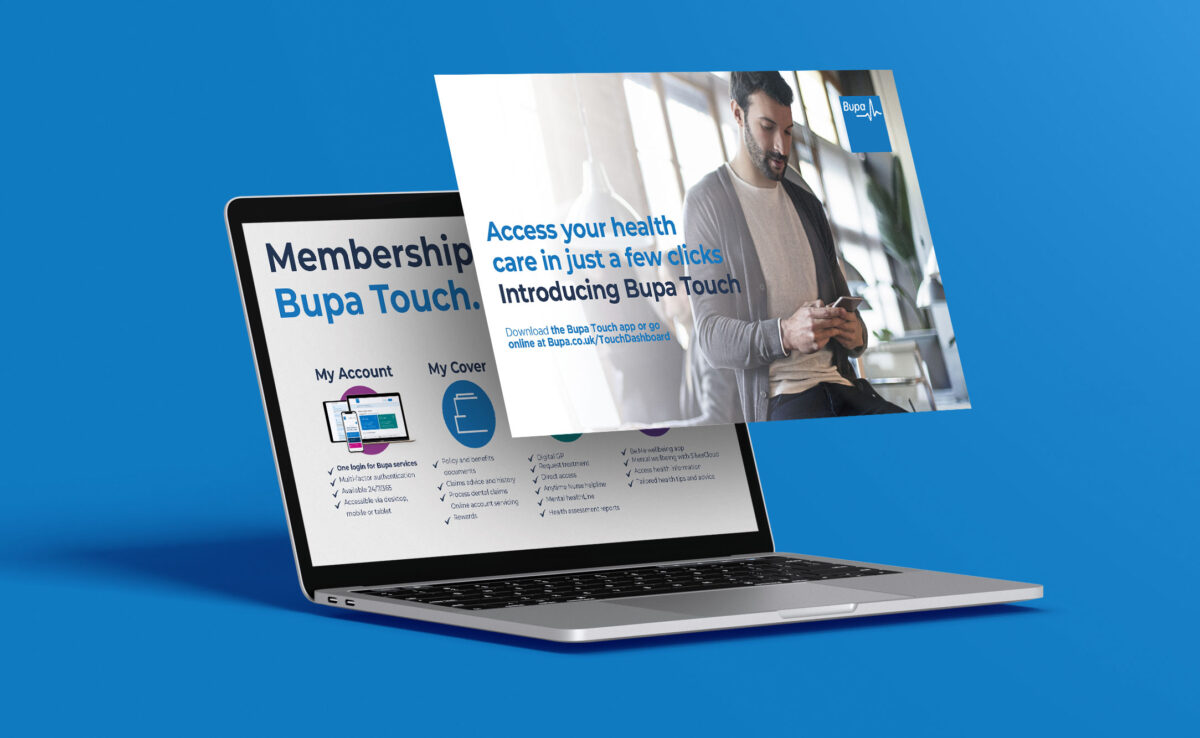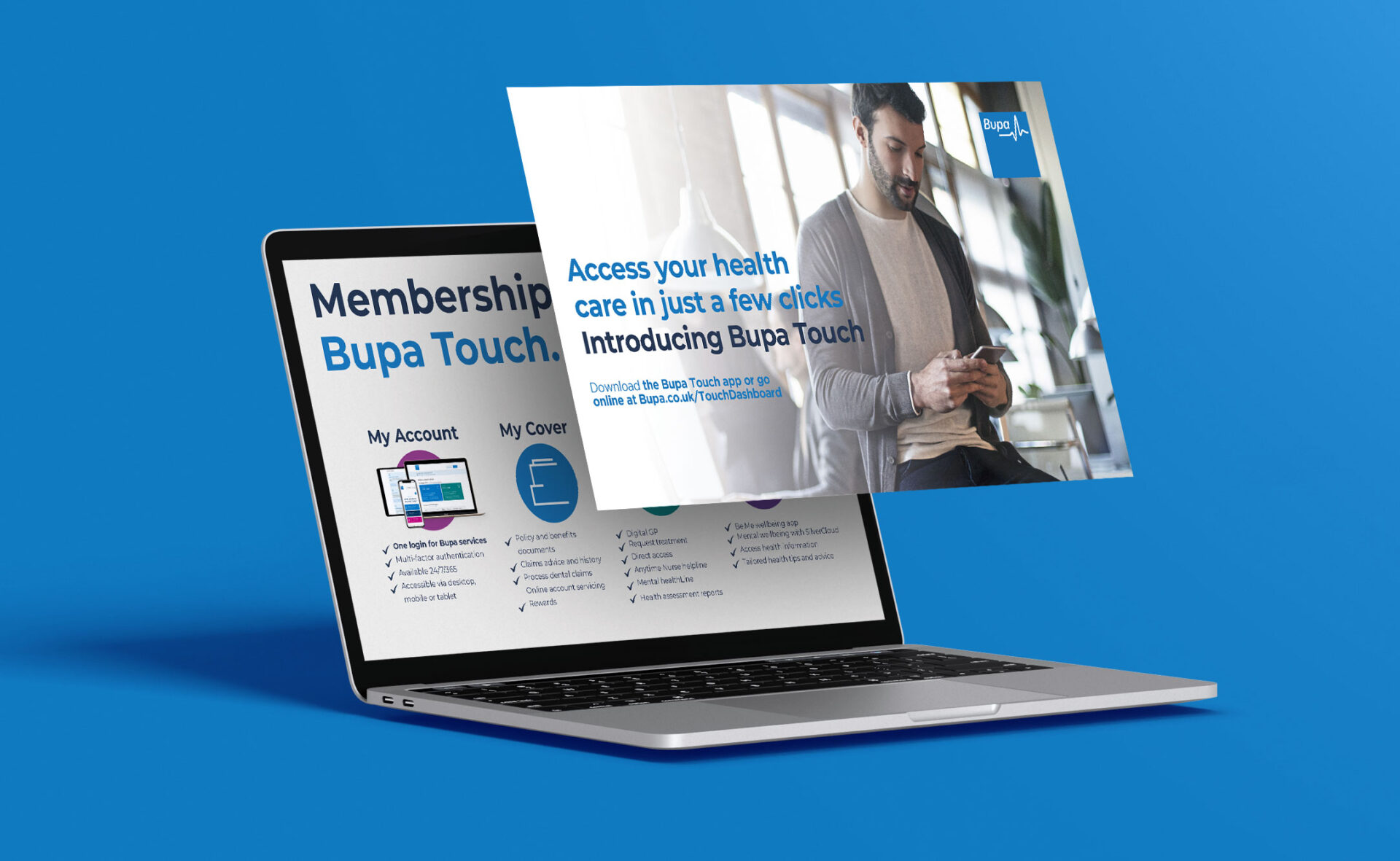 Many of the Bupa staff and members had not interacted with any of the digital tools that Bupa had created and was in the process of making primary methods of customer-to-business and internal communication – such as Bupa Touch, Bupa Health, Bupa Global, Bupa Physio, and Bupa Be.Me – and we needed to design visually appealing static and video guidelines to help make the learning process easier and more memorable for staff, and drive member engagement and participation on the platforms. This was of particular importance to those Bupa services in aged care – where interacting with digital apps is often a confusing and intimidating task
In order to raise awareness of the applications we also designed magazine spreads, brochures, calendars, banners, t-shirts, and other branding assets that would aid in the effective rollout of their digital strategy. Finally, we created a series of animations to explain the importance of the digital transformation and to highlight the various benefits that it would bring to Bupa and its members. These animations served as a way to demonstrate the impact of the new technologies, as well as to promote the new digital platform.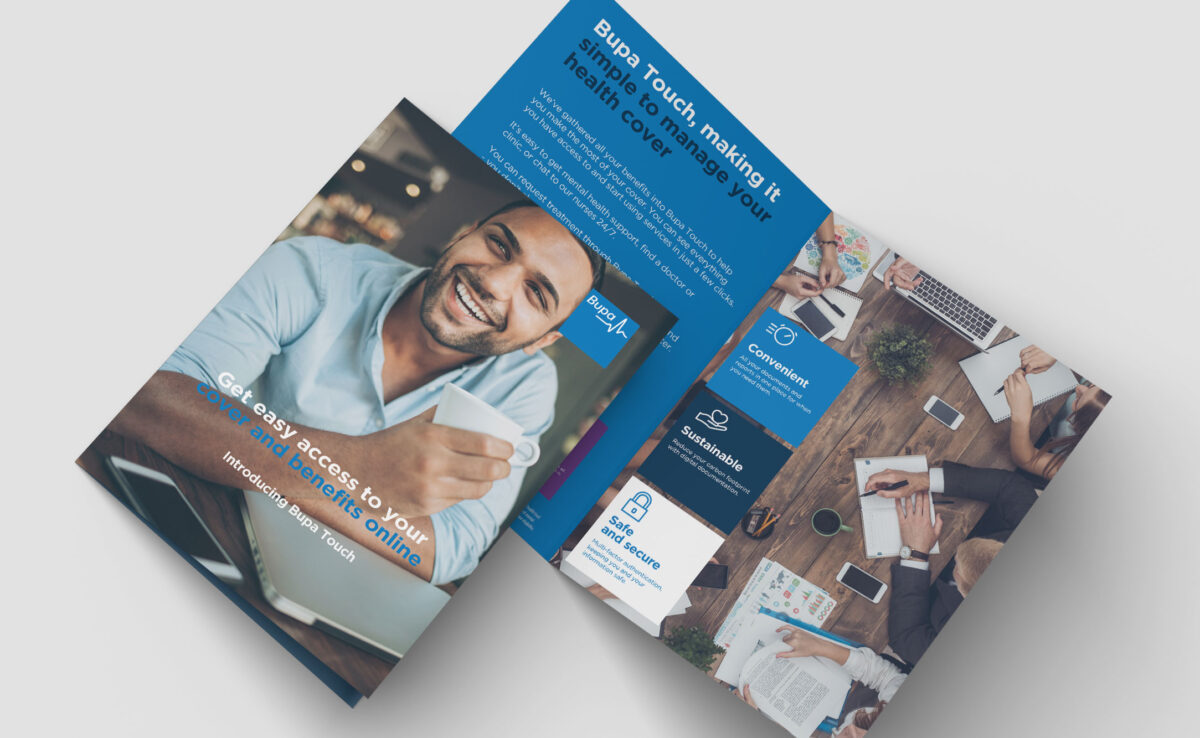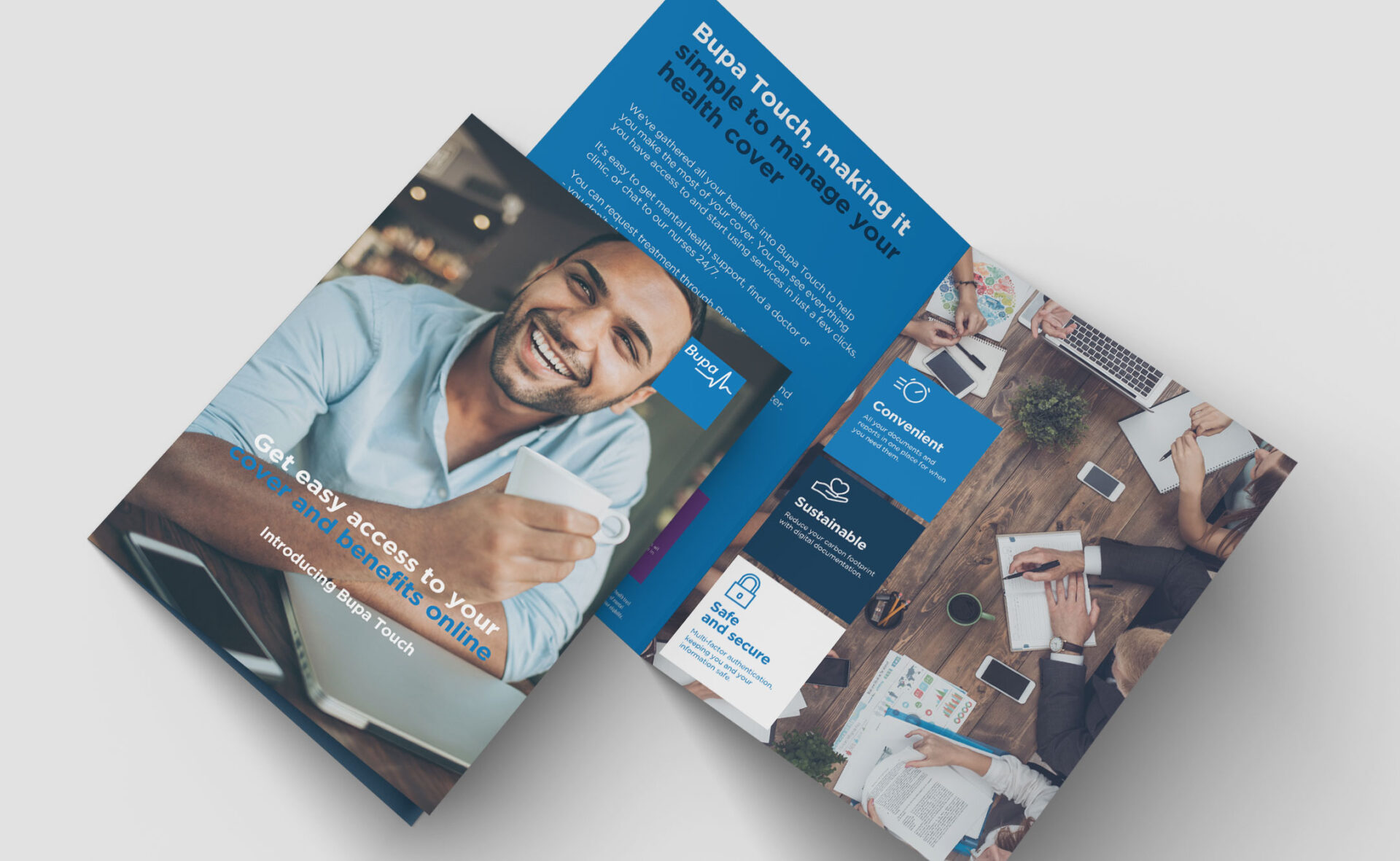 The end result was a successful digital transformation of Bupa's platforms, which has helped to make their business more efficient and streamlined. This has not only made life easier for Bupa's staff and members, but has improved customer loyalty, engagement, and retention.
For more information about this project, or to discuss collaboration with your brand, please contact us.
To request our HD corporate identity, packaging design, point-of-sale, or value-add portfolios, click here.
Bupa website: